It's our Thursday Night Social time 
 ~~~
Happy "Friday Eve" ~ hope you're having a GREAT week! This is my favorite cocktail hour, and here are some things I've seen this week that looked especially good for the weekend!
As usual, let's start with a cocktail, shall we? I'm re-stocking bar essentials after the holidays, as part of the new year refresh ~ and lining up some new drink recipes to try along the way. Some recipes work well with and without alcohol. I am in LOVE with this non-alcoholic punch recipe ~ pineapple, orange and cranberry juice with a splash of fizzy tonic water. So refreshing and so pretty. And these mixers are part of my essential bar inventory ~ more on that later in the post ~~~
My fave tonic water comes from Fever-Tree mixers.  It's crisp and clean with just the right amount of bitter ~ perfect for an Original Boat Drink! I usually pick it up at World Market in my neighborhood. It's not on their website, but I always see it in their store, and also in the beverage superstores around town.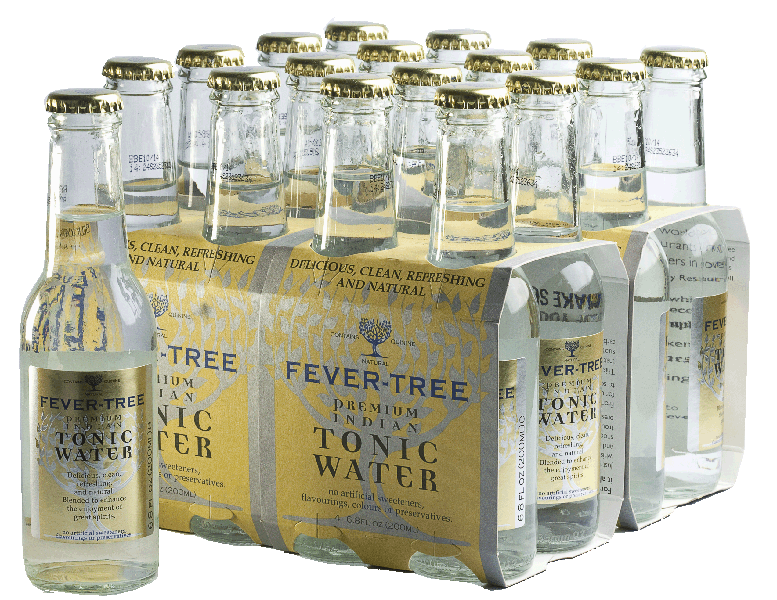 Here's another punch recipe that works well as a non-alcoholic version, or with a shot of booze. The recipe uses fresh cranberries and key limes, but I totally make this with good cranberry juice and Nellie and Joe's Key Lime juice ~ more mixers from my essential bar inventory ~~~
Nellie & Joe's add an island splash to any drink with lime juice. And I pick it up at my local Publix!
Generally, there are drinks that should not be gussied up in my opinion, like the original Dark n' Stormy. That said, I am going out of my traditional cocktail comfort zone with this variation on the classic Dark n' Stormy. The additions of cranberry infused rum and orange bitters would make this a great winter time drink ~ maybe a Winter Stormy?
Regan's Orange Bitters No.6 are another essential in the bluwaterdrink inventory, and perfect in a Winter Stormy! 
My favorite drinks are made with rum, tequila and vodka ~ apologies to the whisky, scotch and gin drinkers. And for everyday I like the small singles for mixers, juice and sodas, so they take less space in the fridge and don't go flat. Add in citrus, bitters, syrups, mint and nutmeg ~ and I can cover a dozen favorite cocktails, no problem! I have a menu of my favorite drinks and a list of the ingredients to keep the bar stocked. You can download the bar menu and inventory cards from the LOOT page and you are good to go. 🙂
So with the bar essentials re-stocked, a couple of new punch recipes and a new Winter Stormy cocktail, we're set 'til the spring equinox ~ which CANNOT come soon enough!! I've also refreshed the kitchen staples and found some new inspiration there along the way. Sharing that in a new post on Saturday, and I hope you'll stop back by to check it out.
That's our Thursday Night Social time for this week! I love sharing things with you ~ and hope to see you next week! Cheers y'all ~~~