It's our weekly Thursday Night Social time 🙂 ~~~
Happy "Friday Eve" ~ hope you're having a GREAT week! This is my favorite cocktail hour, and here are some things I've seen this week that looked especially good for the weekend!
As usual, let's start with a cocktail, shall we? And I have a confession to make. Thanksgiving is my FAVORITE holiday, and I MISSED IT this year! 🙁 I WAS SICK ~ like flat on my back in bed for three days sick. I didn't whine about to y'all when it happened, and I did improve by the weekend so I was able to get on with life, but no turkey dinner for me this year! So forgive me for being obsessed with cranberries this week ~~~
Starting with cranberry margaritas from gimmesomeoven.com  🙂 Sort a cross between a Margarita and a Cape Cod ~ two of my favorite drinks.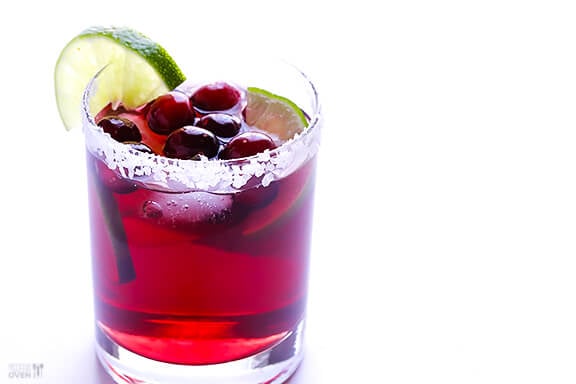 Or maybe this sparkling white cranberry sangria from thekitchn.com  ~
And a perfect bite to go with the cocktails ~ maybe these sparkling cranberry and brie bites from yummymummykitchen.com  ~
Or maybe these Cranberry and Walnut roll-ups from diethood.com ~
Cranberry decor? Bring on the candles from amandajanebrown.com ~
Or this beautiful lantern from partyresources.blogspot.com ~
And now that I am feeling better, I want a total do-over for missing my favorite holiday. And I want to spend it enjoying a spot like this one from rusticroosterinteriors.blogspot.com ~
Hope your holidays are going smoothly! Now if Bluwaterguy would just get over his cold!
See you next week for our Thursday Night Social ~~~