It's our weekly Thursday Night Social time 
 ~~~
Happy "Friday Eve" ~ hope you're having a GREAT week! This is my favorite cocktail hour, and here are some things I've seen this week that looked especially good for the holiday weekend!
As usual, let's start with a cocktail, shall we? Actually, let's make it all about cocktails this week. Here are all the ones shared for the past couple of months ~ hope you found at least one new favorite!
Love this tropical lemonade from moderntiki.com ~
And this Pomegranate-Key Lime Vodka cocktail from myrecipes.com ~
Or maybe this seasonal sparkler, a Sparkling Lemon Peartini from acocktaillife.com ~
How about this refreshing Paloma from consumatorium.com  Tequila and pink grapefruit soda? Yes, please! This is my new favorite 🙂
I love a Madras cocktail ~  it's my go-to brunch drink year round. After seeing this from sumptuousliving.net  I want one right now ~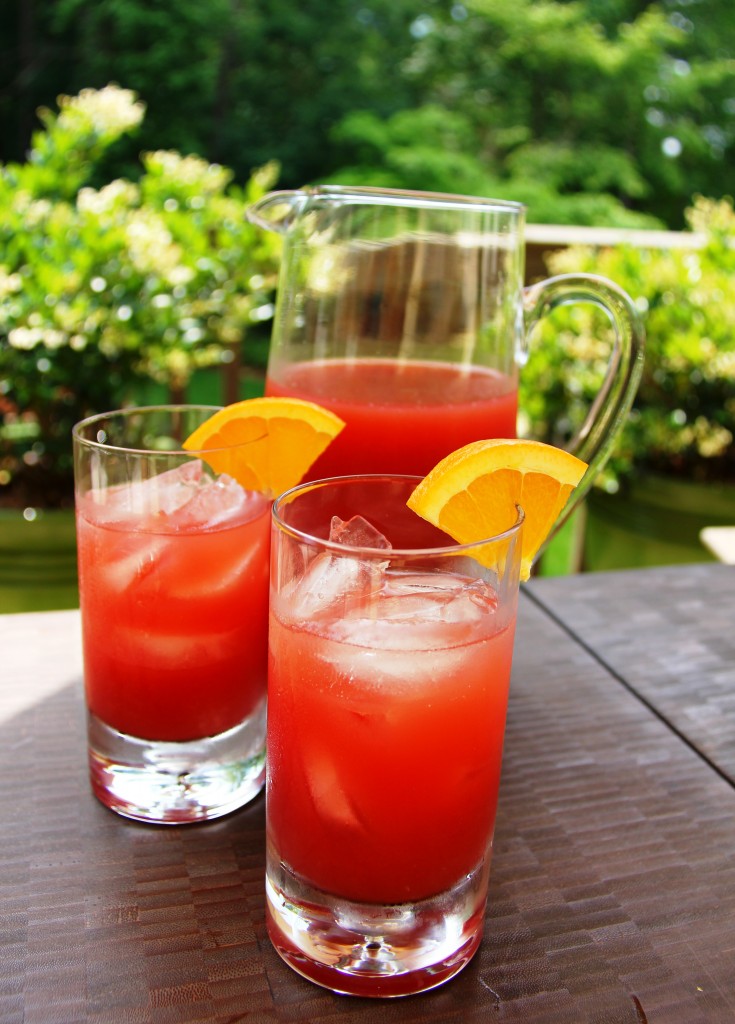 How about a Cranberry Orange Prosecco cocktail from thecomfortofcooking.com ~ now that's festive!
And this Cranberry Orange simple syrup on southernliving.com ~
My own Bittersweet Snapper cocktail, served martini style ~
My go-to travel cocktail is always an Original Boat Drink ~ easy, refreshing and it says all is right with my world.
This Spicy Gingerman from completerecipes.com looks refreshing and light. 
Or you could try my own Gingersnap, which has some similar flavors ~ and it's only two ingredients! Easiest cocktail ever!
Toast the weekend with an old-school Manhattan? Three ingredients, plus the requisite cherry ~
Or you could go straight to this ~~~ 
That's quite a group of cocktails y'all! Hope you're enjoying your Thanksgiving holiday. It's my favorite holiday all year. Now if y'all will excuse me, it's time to drink and eat. 🙂